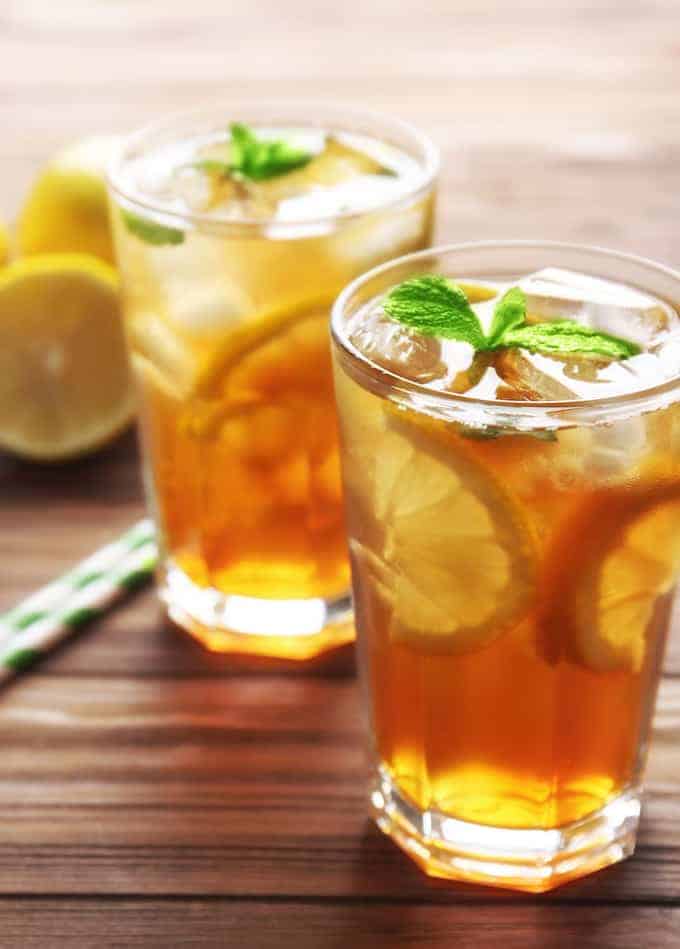 How to Make a Perfect Iced Tea at Home?
A cold beverage feels like a breath of heaven during the summers. You feel hydrated and refreshed by sipping a little on your favorite cold drinks. Have you noticed something? When you feel over-heated, you instantly think of a super cold drink to cool you down. Here, a carbonated soft drink would be an unhealthy choice if taken too many as they contain a lot of artificial sodas and preservatives. Choosing an iced tea is the smartest cold beverage choice for you as it refreshes you without adding any undesirable elements to your body. It can be black, green, white, or herbal with plenty of ice cubes. For fans of iced tea, it is a year-round enjoyed drink, regardless of summer or winter seasons.
Make your Iced Tea at Home
A rising trend is emerging to drink readymade iced tea at a local restaurant or café. Some even use bottled iced tea products. On a one or two basis, it may seem harmless, but in the long-term, you should opt for home-made iced teas due to following reasons:
1. Budget-Friendly
Do you realize you can make your perfect Iced Tea at home from 20 to 60 cents with little attention? An average can or bottle of iced tea costs a minimum of $2.50, going upwards to $10 in some cases and more. The difference is massive for someone who loves to drink iced tea regularly. You should choose the budget-friendly and more organic iced tea.
2. Say NO to Waste
Ready-to-drink iced tea products always leave waste behind. Whether served in a disposable cup, recyclable glass, plastic, or metal container, the negative impact on the planet is enormous. You should play your part in saving the earth by mostly opting for iced tea made at home.
3. Highly-personalized Experience
When making an iced tea for yourself, you tailor every aspect according to your choice. Be it the sweetness, strength, or flavors. You can easily create the highest-quality iced tea experience with your personal touch.
Besides, most readymade iced teas are made from diluted tea mixtures with added flavorings. There are no freshly steeped whole leaf teas or any natural fruits here with an excess of sugar in most cases. Let's see how you can make a perfect iced tea at home in no time.
How to make a Perfect Iced Tea?
There are so many iced tea recipes out there in the world. A universally popular iced tea recipe is included here for your knowledge.
1. Steep the Tea
First, you need to steep some strong tea in water. The time varies, from 5-7 minutes for black, oolong, and herbal teas to 2-3 minutes for green teas. An ideal concentrate will have 2 tablespoons of tea added to 500ml water. It makes for a great starting point for all kinds of teas, not just for iced tea.
2. Add some Sweetener
Some people prefer unsweetened iced teas like, historically, Northern Americans used to enjoy unsweetened iced teas. While Southerners enjoyed sweetened iced teas, they were even casually termed Sweet Teas. Now, you have obtained a tea concentrate from steeping. You must dilute it with water, soda, or juice, whatever suits you best.
Regular sugar sweetens the tea and acts as a natural preservative, so you may keep this sweetened concentrate in the fridge for 2-3 days. But more organic options should be preferred to sugar as healthier alternatives, such as honey or maple syrup.
3. Add a Finishing Touch
Add a finishing touch to your iced tea. Garnish with a slice of fruit or splash a bit of flavor like citrus zest, ginger, mint or other herbs, honey, or any other fruit juice. You may use frozen fruits instead of ice cubes.
Parting Thoughts
Looking for a solid Iced Tea distributor for your favorite Iced Tea? Look no further as Koffee Express has got you covered with its top-notch coffee products. Our over-20-years-of-experience makes us your ideal choice as the best-quality coffee provider. The premium iced teas offered by us are:
Farmer Brothers Black Iced Tea Decaffeinated
Farmer Brothers Black Iced Tea for Sweetening
White House Premium Orange Pekoe & Pekoe Cut Black Tea